Banner Folders
Summary
Banner folders are an optional organizational tool. Customers with many banners may utilize these folders to keep their banners organized.
Folder Setup
Only an Opensense employee can set up Banner Folders. Please send a list of folders to help@opensense.com and we will add them to your account

After the banner folders have been created, they can be viewed on the "Banners" page (Marketing drop down > Banners)

Placing Banners into Folders
Log onto the Opensense Portal and click on "Banners" under the "Marketing" drop down
Identify the existing banner you wish to add to a folder. Click Edit on the individual banner
Locate the Folder section. Select the folder of your choice. Click Save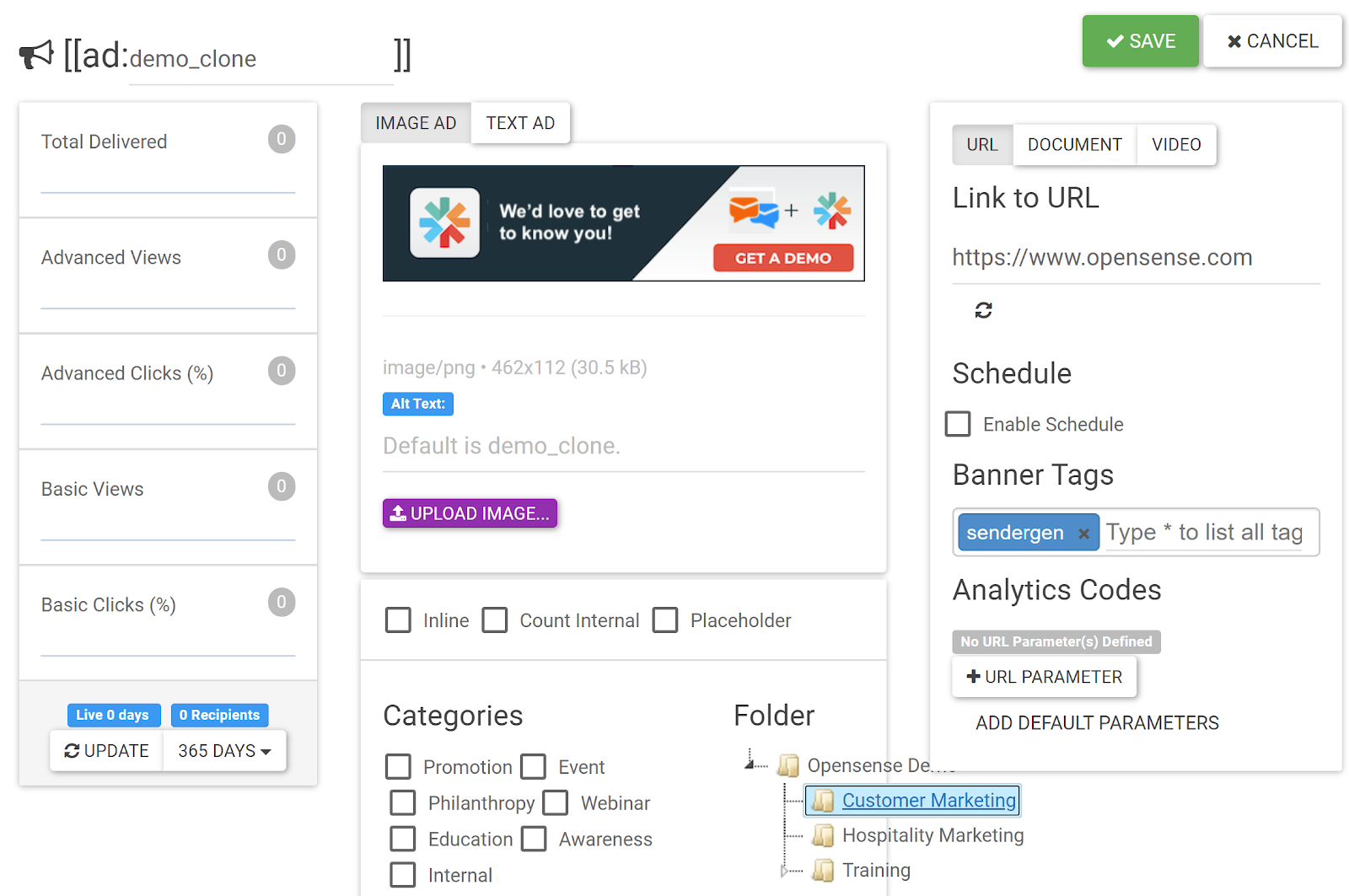 In order to create and add a new banner to a specific folder, click:
Please reference the Introduction to Opensense Banners document for additional information on how to create banners 
View Folder Contents
Log onto the Opensense Portal and click on Banners under the Marketing drop down
Under "Folders", click the arrow to expand the folders.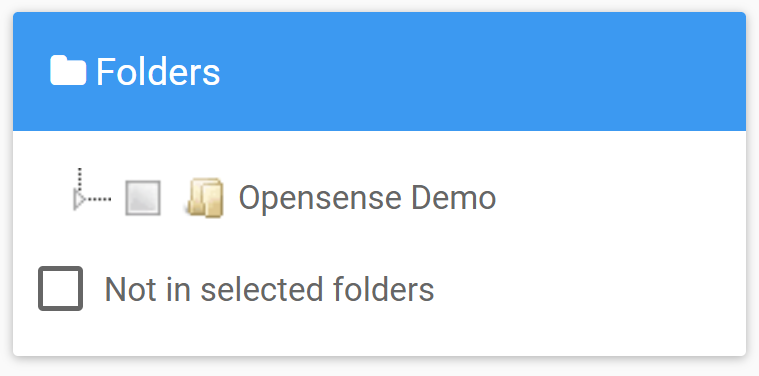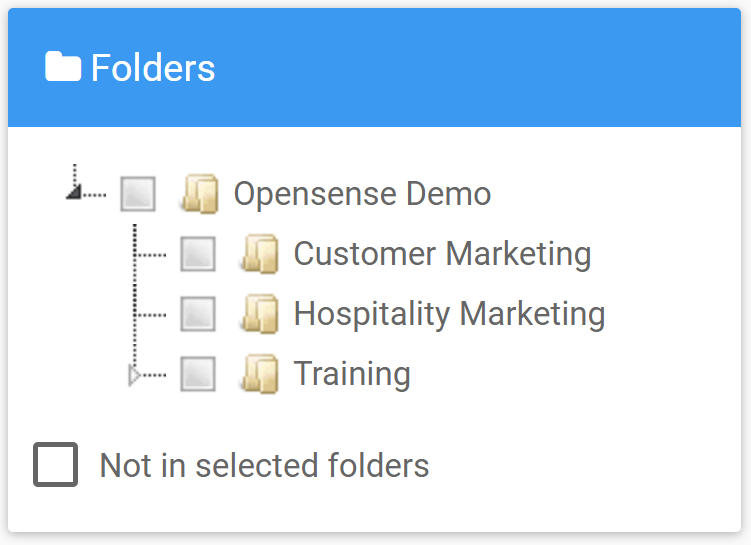 Select a folder, or select "Not in selected folders" to view or filter banners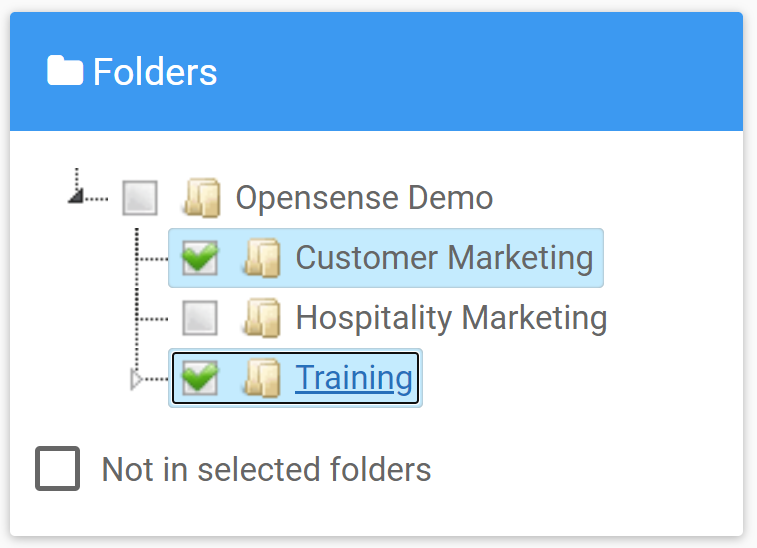 ---
---