Outreach
Integrating with Outreach allows customers to auto-provision Opensense signature blocks on Outreach. With the click of a button, Opensense signatures can be pushed to the individual Outreach accounts of all users on your domain.
Prerequisite step for the Opensense Representative
 Configure Outreach in the Admin panel.  Domains Settings -> Admin -> Marketing
Enable Outreach

Enable Outreach Auto-Sync. Admin -> Domain settings -> Directory/Sync -> Auto sync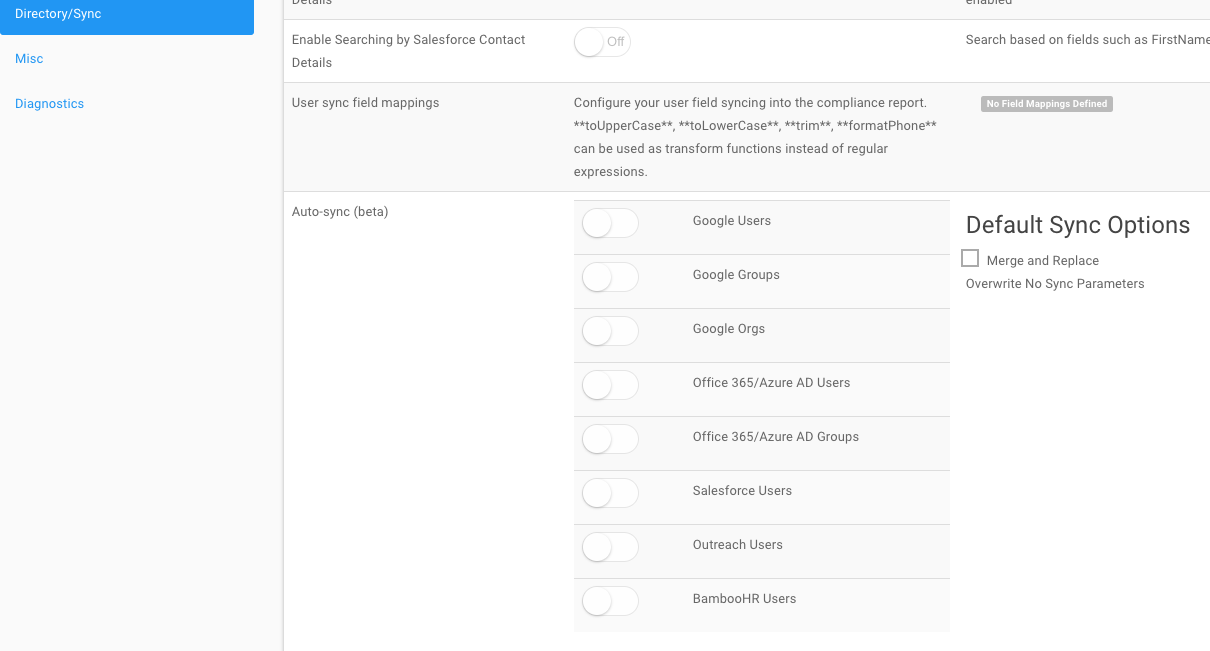 Steps for the Outreach Administrator
 Login to Opensense. Go to Admin -> Domain Settings.  Then click Marketing.
Click the Green "Connect to Outreach" button.

Outreach will ask to grant access for Opensense to access Outreach API. An Outreach administrator must login and enable the connection.
When API access is granted successfully, you will see the following splash screen.  Please note that Opensense recently rebranded from SenderGen.  Pardon our appearance!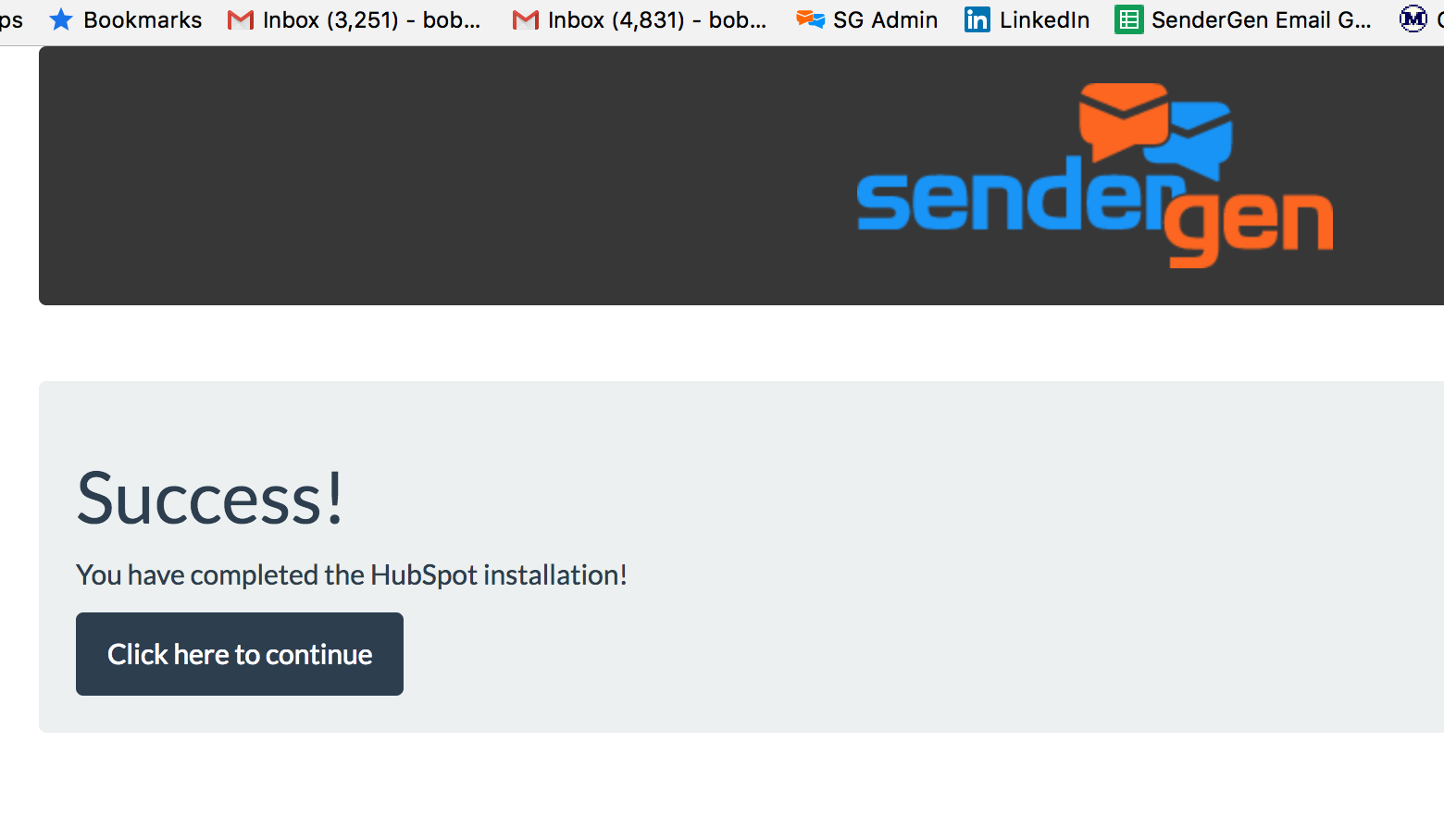 Outreach user sync: Naviagate to Signatures -> Users & Compliance -> Sync Tools -> Outreach Directory Sync

Navigate to Pusher (Signatures drop down > Pusher). You will see a new button "Push to Outreach" has been enabled!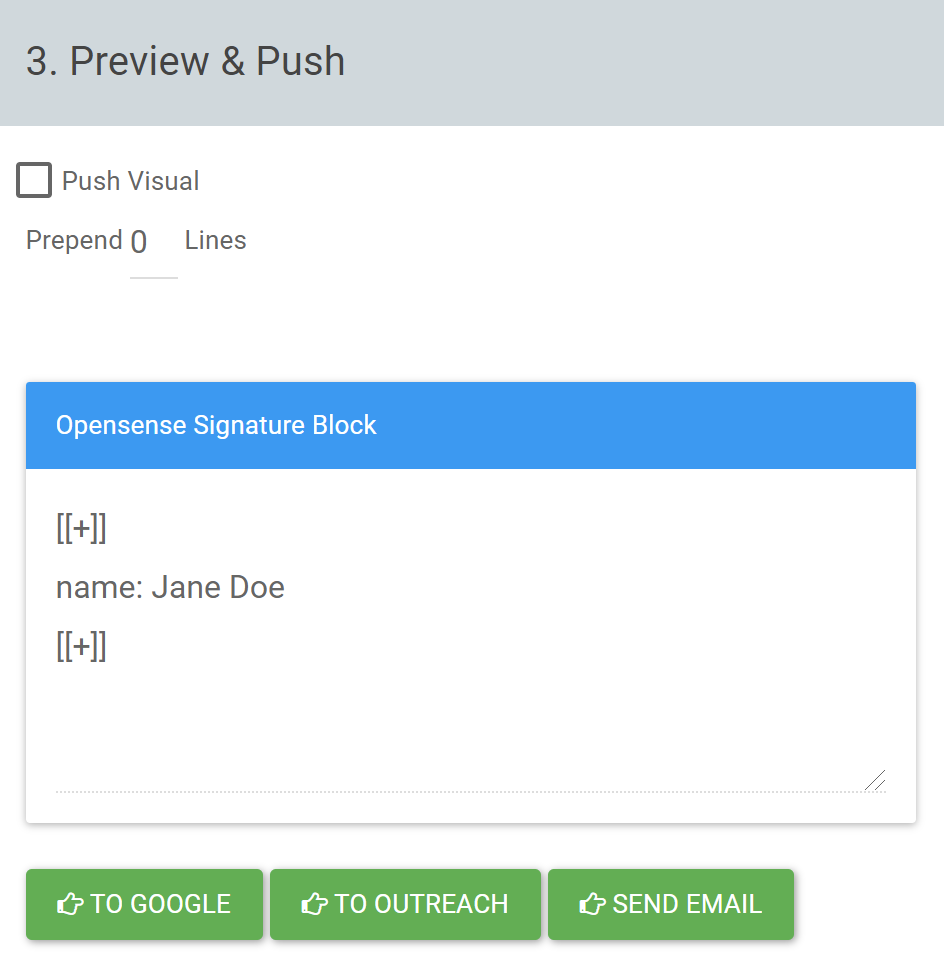 Push to Outreach
Follow these steps to Push to Outreach.
Verify in Outreach by going into your Outreach Admin settings -> Mailboxes. Click Edit on a user mailbox and verify the signature block is present: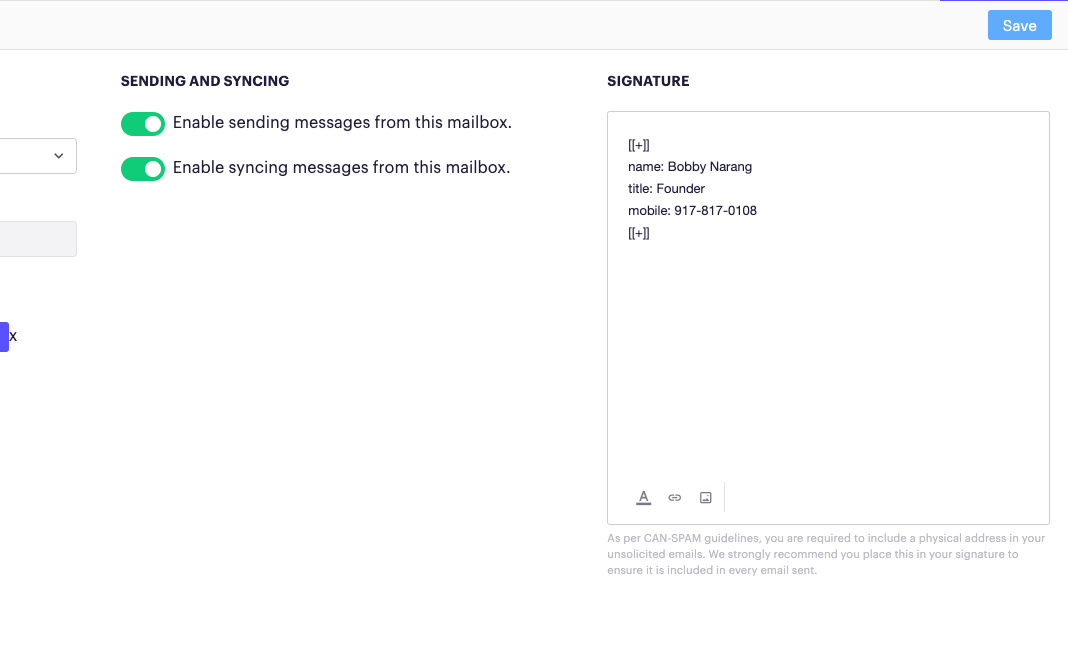 ---
---