Voting Buttons
Voting Buttons
To note: Voting Buttons (sometimes referred to as Polling Buttons) may not work when an Opensense Signature is applied. There may be exclusions that can be added into the mail flow rules to remove Opensense Signatures if use of a Voting/Polling Button is required. Reach out to
help@opensense.com
with any concerns or questions to find the best resolution.
Voting Buttons are useful tool to collect data within email messaging readily and easily. Voting Buttons are an O365 feature and not functional directly within Google.
 How to Utilize Voting Buttons in Outlook
1) In the Message window, click the Options tab, and then click the Use Voting Buttons button:

2) Select one of the following:
Approve; Reject - Approve or Reject.
Yes; No - When desiring a definite yes or a no, this is the best choice.
Yes; No; Maybe - When offering recipients a third option.
Custom... - Click this command to create your own custom voting button names.
If you choose Custom, select the customizable properties for the voting buttons: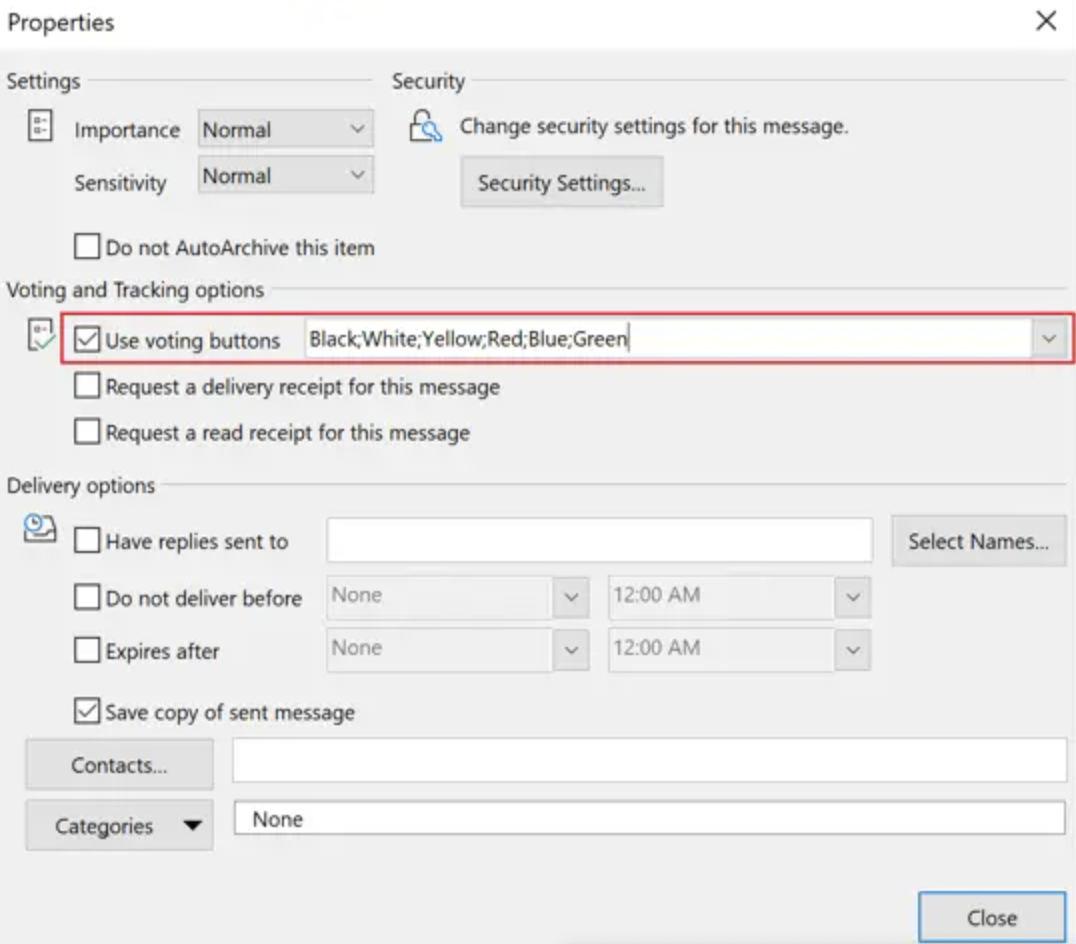 3) After you apply the voting button, a message will appear at the top of the email message signifying that voting buttons have been added: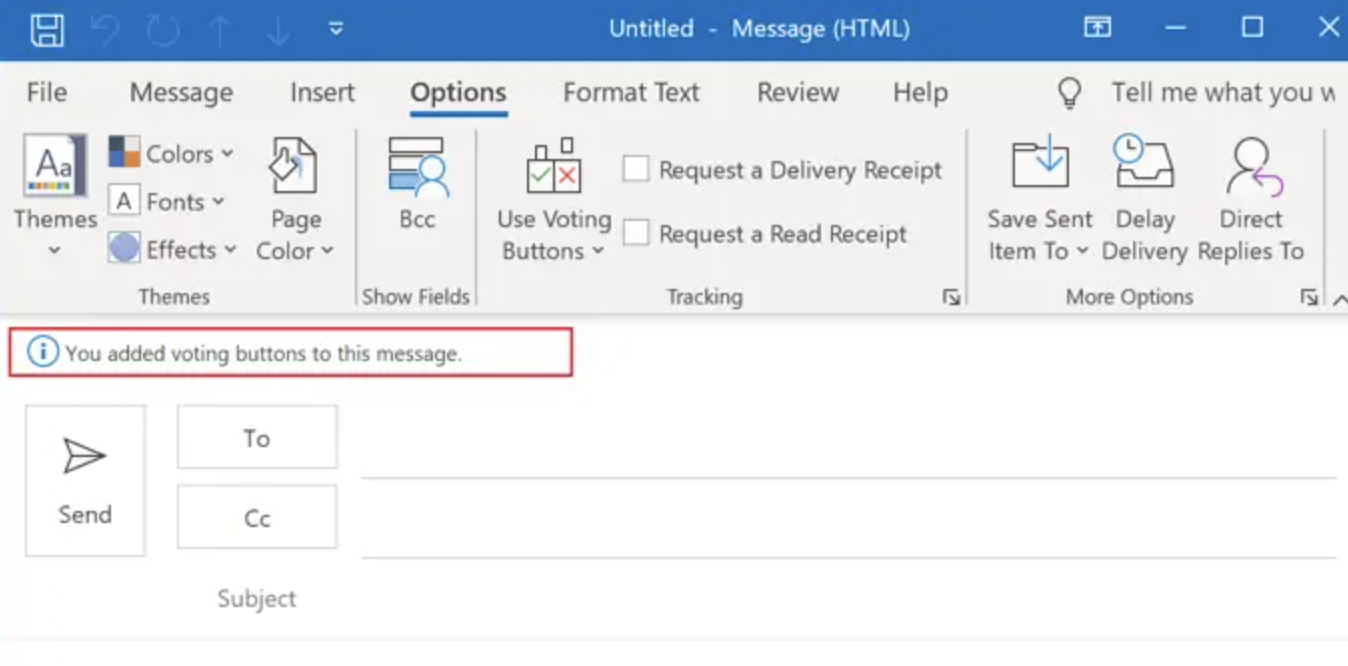 ---
---