Banner Template Library
Summary
Here's everything you need to know about our new banner template library, which allows you to easily create custom banner images for your business. We have created a few starter templates so that we can get you up and running with banners in a few simple clicks.
You will need a free Canva.com account to access the templates and make changes.
The size of the template should be modified to the size that best fits your signature. You can export the image from Canva and then use your computer's built in tools to further optimize the size.
Overview:
Our template library is a collection of pre-designed templates for banner images that can be easily customized to suit your brand's style and messaging. With a range of different design elements, including colors, fonts, and layouts, you can create a unique banner image that reflects your business's personality and vision.
Tips and Best Practices:
To get the most out of our template library, we recommend taking some time to explore the different templates available and experiment with different design elements to create a unique look for your brand. Try using different colors, fonts, and layouts to see what works best for your business.
Using our template library is easy and intuitive. Simply choose a template, customize it with your brand's messaging and visual identity, and download the finished banner image. No specialized skills or design software required!
Once you have a banner design that you would like to use you can start uploading to the Opensense portal to test out the look and feel in a live environment. The banner size can be modified with your built in computer tools so that it fits perfectly within your signature template.
If you have any questions feel free to reach out to your dedicated CSM or help@opensense.com
Event Template
You can access this template here: Canva Event Banner Template (Link)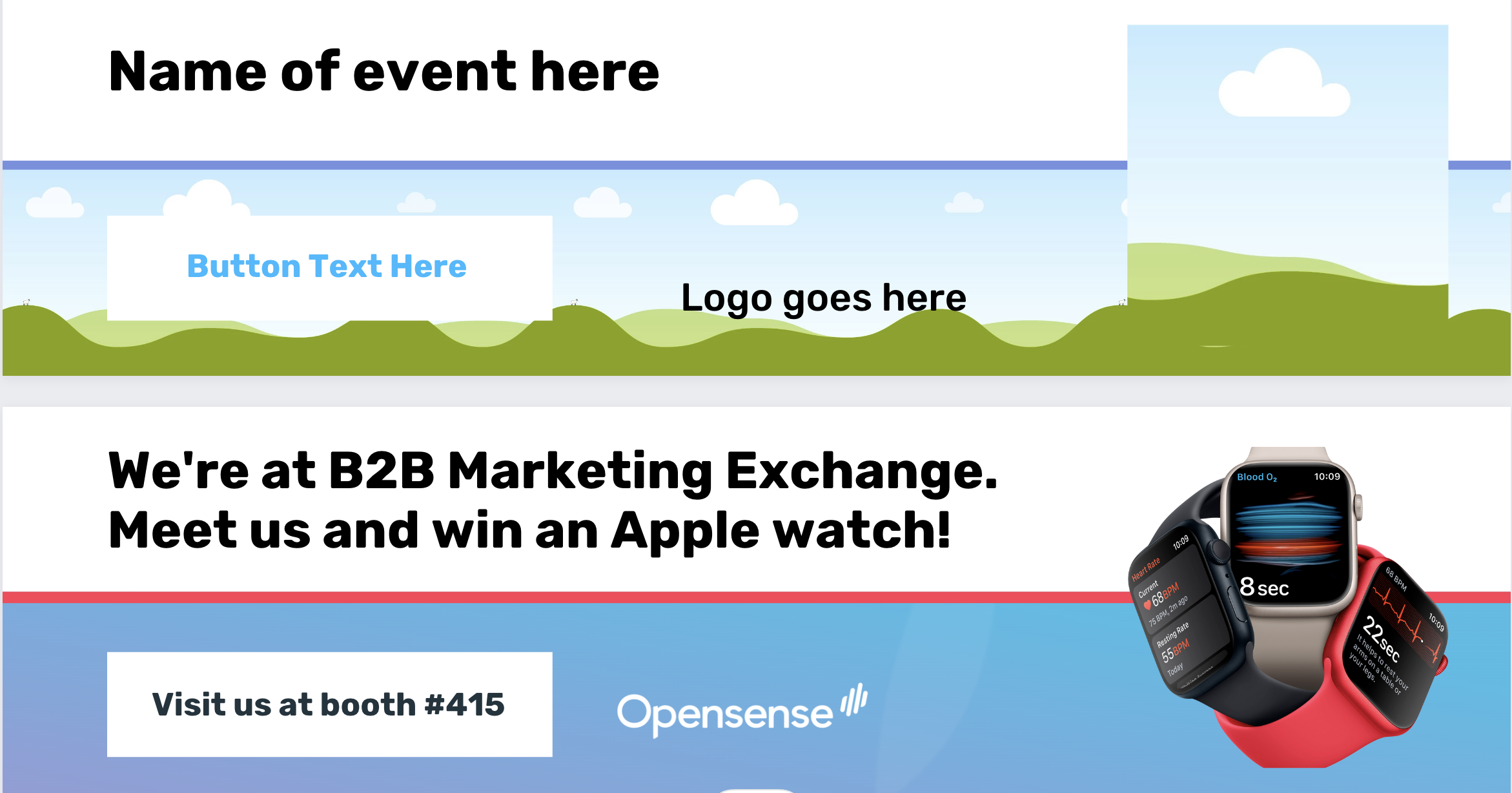 Case Study Template
You can access this template here: Canva Case Study Banner Template (Link)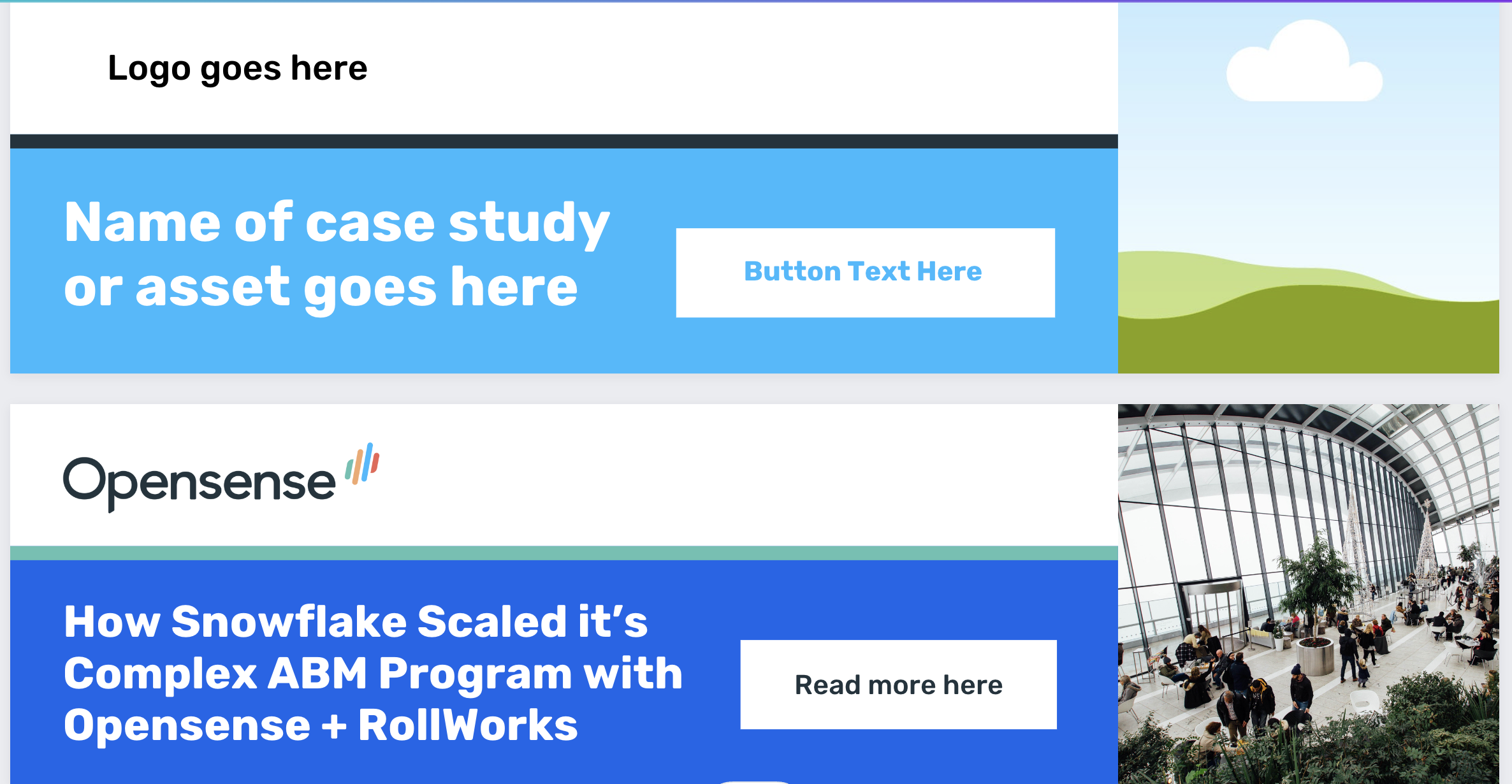 Webinar Template
You can access this template here: Canva Webinar Banner Template (Link)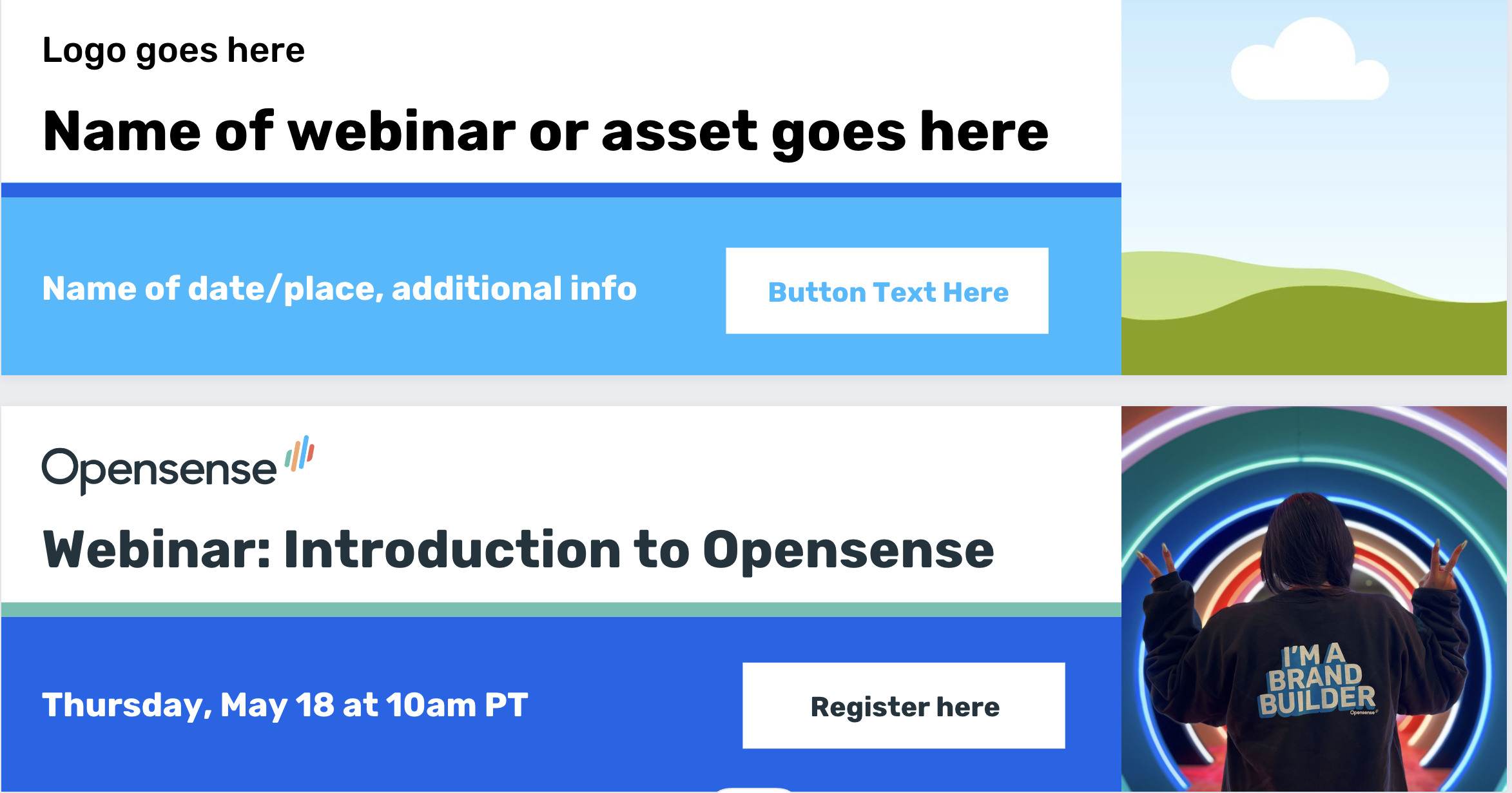 ---
---