Field Data Priority
Which data is populating your signature template? It is important to be aware of field data priority and how it appears on the transformed signature.
First the data will pull from locked fields in Compliance, next the signature block and finally unlocked fields in Compliance.
Field Data Priority Order
Locked fields in Compliance

Signature Block as visible in the email compose screen or saved in email settings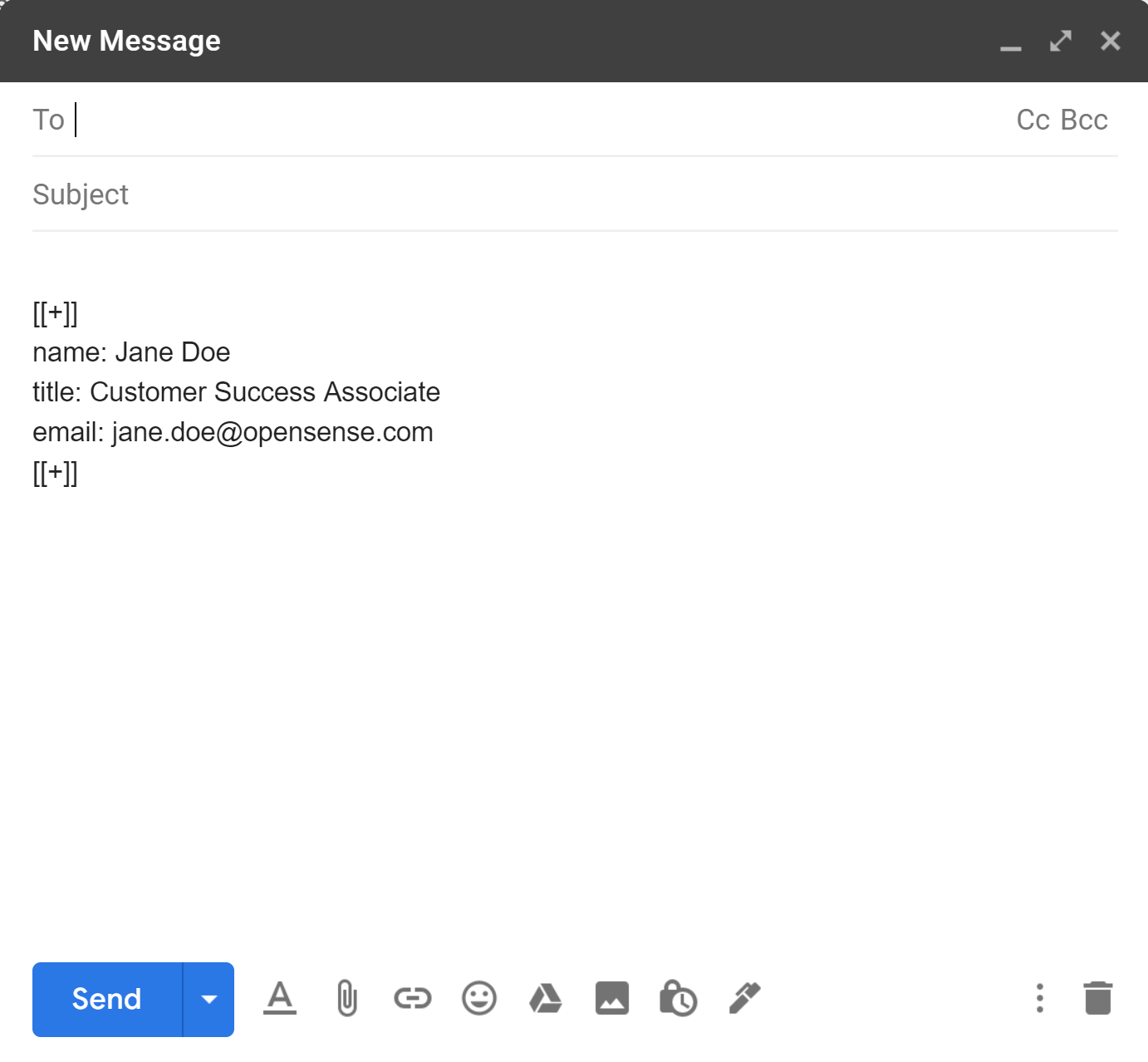 Unlocked fields in Compliance

Example
Here is Jane's signature block and her Opensense Compliance profile:

Which data will populate her signature? (This account is not using department fields)
Name will pull from her signature block, priority 2, because it is unlocked in Compliance.
Title will pull from Compliance, priority 1, because it is locked.
Email will pull from Compliance, priority 3, because it is blank in her signature block.
Related Articles:
Field Priority with Department Fields
---
---