Why does my signature appear small on mobile devices?
Scenario
Your email signature appears normal on desktop but appears smaller on mobile devices.
The problem is often that the signature is too wide or an image is too large. Since there are variances in technology and email clients, there isn't a standardized way to building an email signature but there are steps we can take to optimize the mobile signature.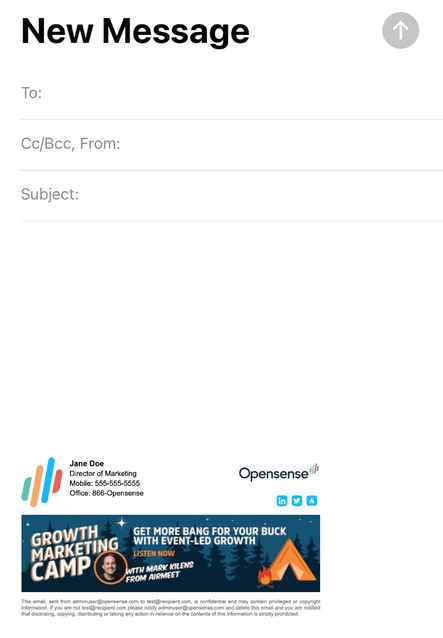 Tips on How to Optimize Your Signature For Mobile Devices
Since emails are typically built to view in landscape mode for desktop, the signature can appear too small for mobile devices, which are typically viewed in portrait mode. The mail app will resize the signature to fit within its own dimensions. Try to stick to 300-500px for the signature width, or no more than 600px at the largest to optimize for mobile devices.
Similarly to if an image being compressed if is too wide, text wrapping allows the long text to continue onto the next line. You can make the signature bigger by permitting wrapping, but if you have no wrap allowed in the html it will appear smaller to accommodate the width. Addresses and disclaimers are typically affected since they are longer than the rest of the content in an email signature. Allowing text wrapping helps to ensure the signature is not too wide, and won't appear distorted on a mobile device.
If you need any further assistance, please reach out to help@opensense.com.
---
---