How to send a #debug email
In short, we need you to recreate the error on an email with #debug added to the subject line.
Common errors:
Signature placement errors with stamping customers
Signature not displaying on emails from certain users
Formatting changes on the transformed signature
You cannot forward an email displaying an error by adding #debug to the subject line. No, the #debug must be on the original error email in order for us to see the error in the code. Recreate the error with #debug in the subject line.
When do you see the error?
Is it on replies or forwards, on emails sent from certain devices? Emails sent from a certain user? Sometimes this is very specific, for example replying to a BCC email from a mobile device.
Once you know where the error occurs, you can recreate it.
Sending the #debug email
Compose, reply or forward an email from the same scenario that you saw the error, but this time ADD to the subject line:
#debug + a random number (this helps us to find the email on our server)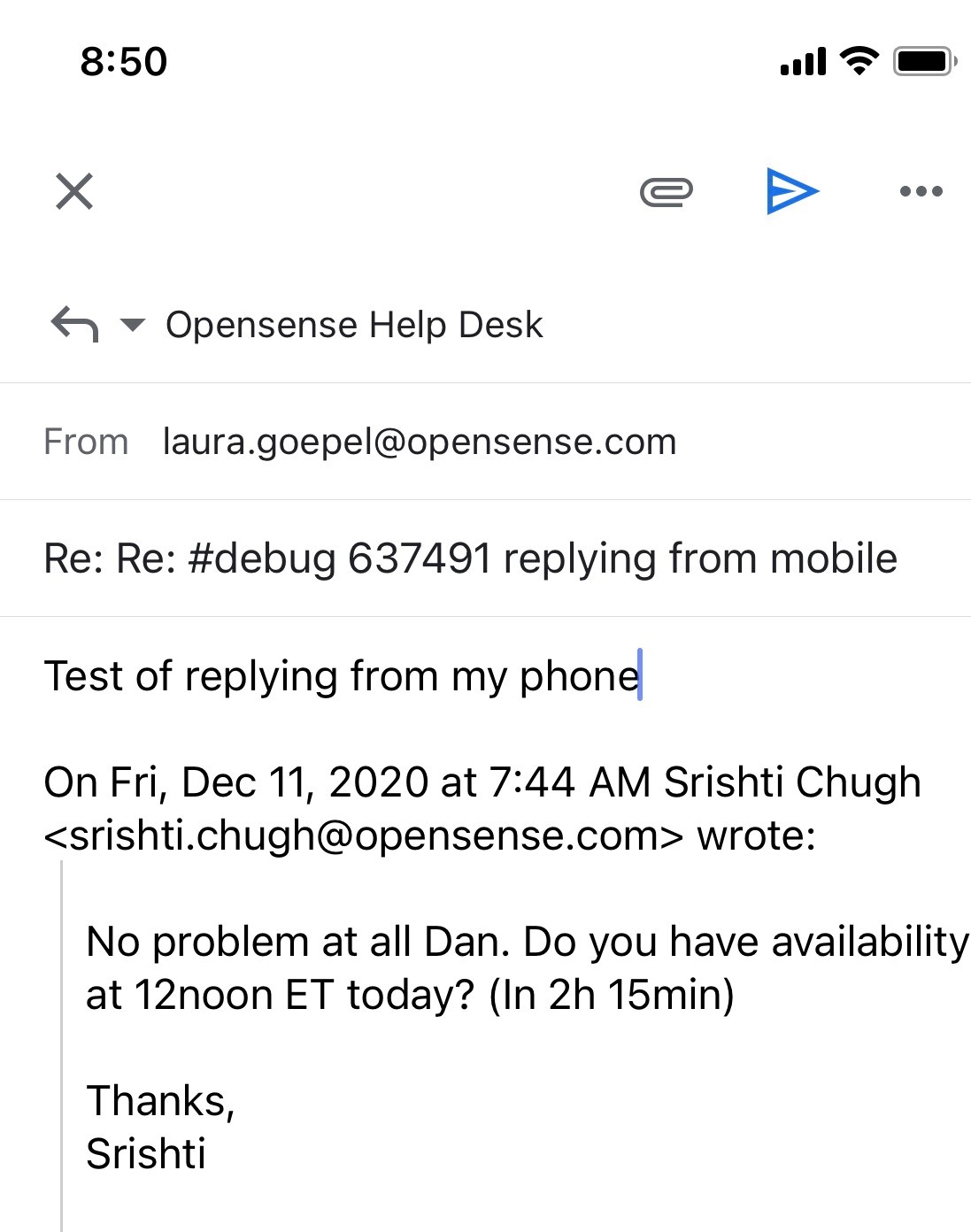 Send to help@opensense.com
Great! Now that you have sent an email to help@opensense.com with #debug in the subject line displaying your error, we will let you know if the email did in fact display an error. If the email did display the error, it will move to development to obtain the error code and FIX.
Example of a successful #debug for placement issue (displays the error)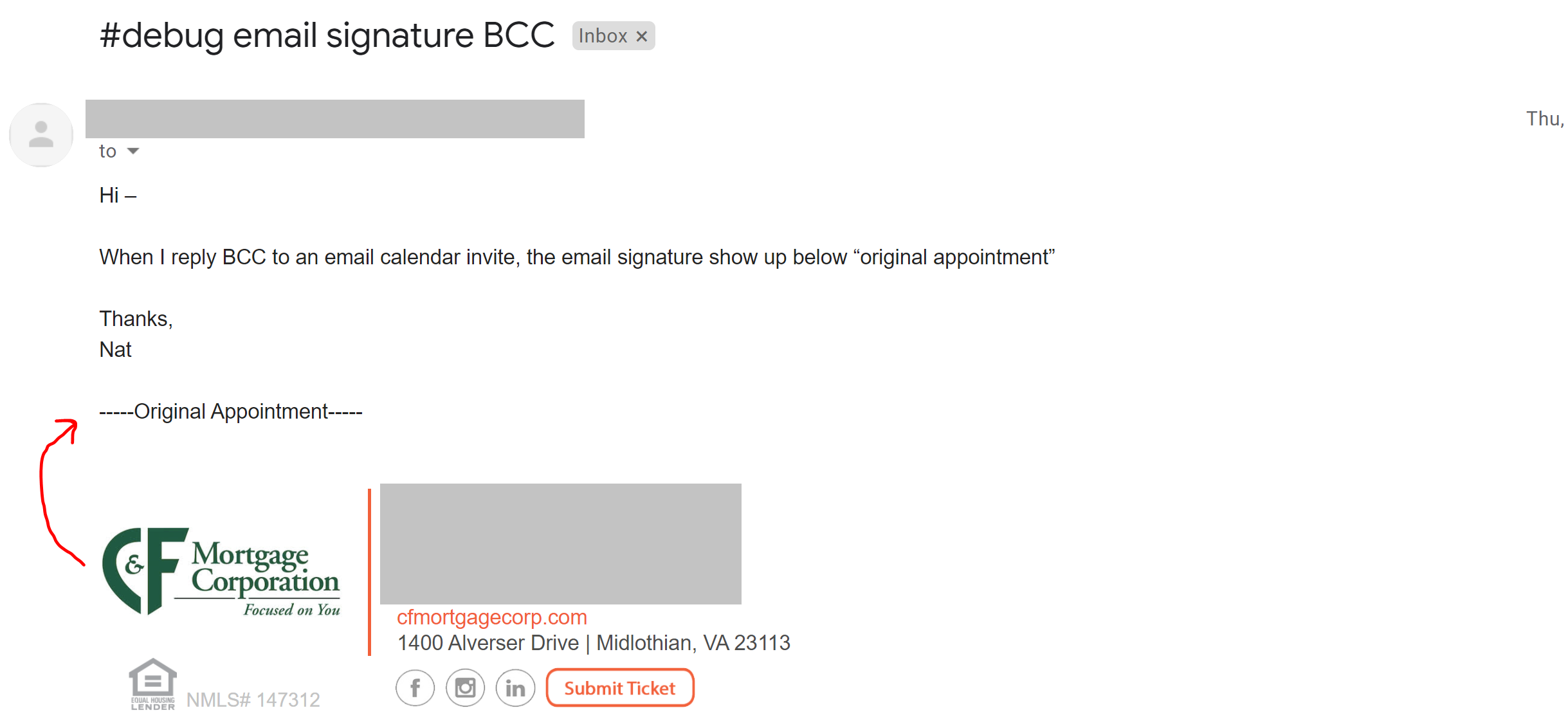 ---
---